Back to Store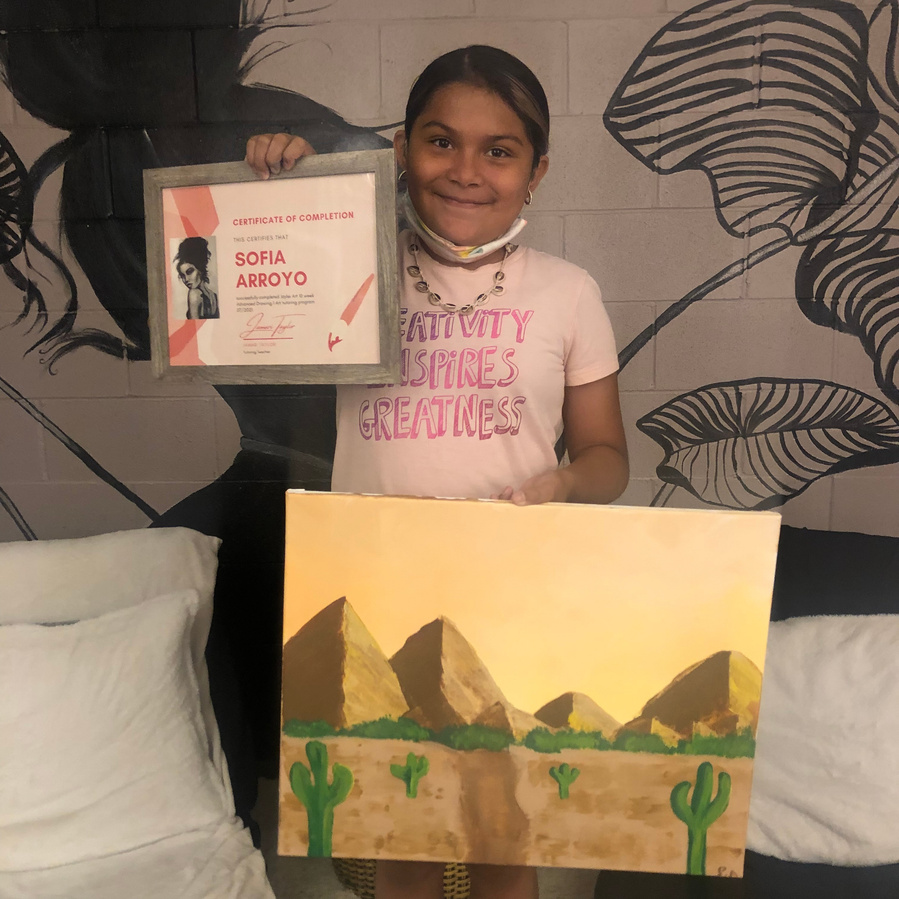 Jaylei Tutoring
$40.00 USD
Are you ready to really push your artist passion? Jaylei Art is here to help! Once a week for 2 hours get prepared for excitement and growth with your Art! (Ages 7-18). We're now offering Intro Art, Advance Drawing I, Advance Drawing II, and Studio Time. Each class is for 10 weeks and studio time can be for whenever you contact me to come into the studio! Scroll below for more information.
What's included with each class?
- Students will describe weaknesses and strengths

- Students will learn to critique
- Students will learn how to research other artists and how to gain inspiration
- Students will expand art vocabulary
- Students will practice and produce creative works that will demonstrate their artist growth
- Jaylei Art will provide all materials and snacks needed per students request
- Each class level: Intro Art, Advanced Drawing I, Advanced Drawing II, are all 10 week programs!
What can students do during studio time instead of class?
During studio times students are offered the entire time to work on any projects they desire to work on. I will be there to guide students if they have questions. I will still provide materials for students and they can bring their own, but it's not like the classes. I will not be teaching the entire time and will be working on personal projects as well. Studio Time will take place on Saturdays. After making your payment I will contact you to see what date you will be ready to come in!
I'm ready to pay!
The set price for the 10 week program is $400 total and $40 per session. Jaylei art will contact you right away after your purchase to discuss scheduling and any other questions you may have. If you would like to contact Jaylei Art before making your payment with questions, feel free to do so by clicking the contact tab! In order to confirm your spot a part of the Jaylei program, you must make your payment before the first session. Thank you for your support and Jaylei Art is looking forward to working with you!

Where Are We Located?
Battle Creek, our brand new Jaylei Art office is located at the Cute & Sassy Hair Salon. When you pull into the parking lot, park in the back and make your way through the back door!
243 North Ave Battle Creek, MI - Hours: Sundays, 11am-8pm
Grand Rapids, Jaylei Art is currently searching for an office space for our students in the GR community! We will announce and make updates to our site immediately once our location has been found. Thank you all for your patience!